GOOSEBERRY GREEN MATCHA SMOOTHIE
Get in the mood for a gooseberry green matcha smoothie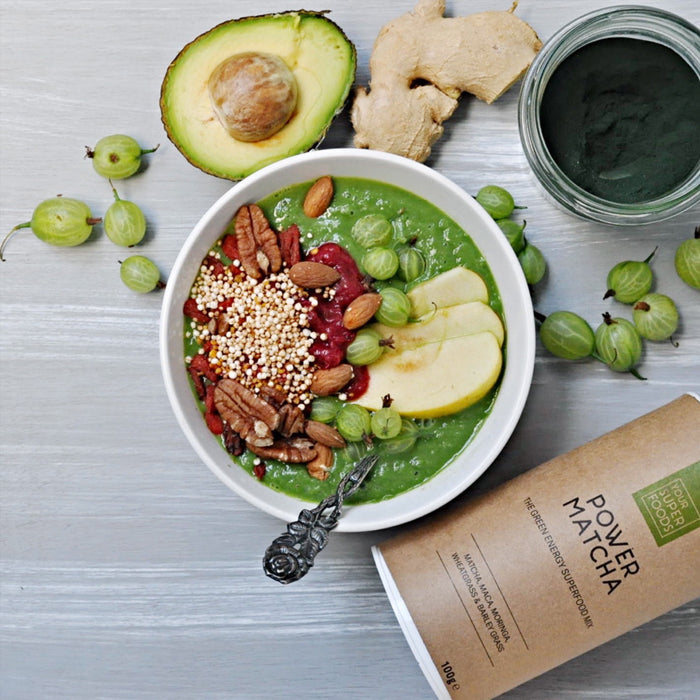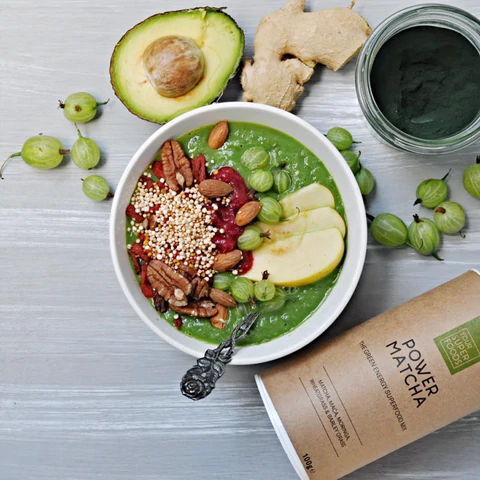 When was the last time you used gooseberries? We think it's about time that you use these little goodies in your recipes again. Thanks to Lena from @lenkas_kitchn we can't get enough of gooseberries right now. Try this yummy gooseberry green matcha smoothie for an energizing start into the day!
GOOSEBERRY GREEN MATCHA SMOOTHIE
INGREDIENTS:
3tbsp. oats
1tbsp. flax seeds
1 banana
1 handful gooseberries
1 handful spinach
1/2 avocado
1/2 apple
1/2 cup water
DIRECTIONS:
Put all the ingredients in your blender for 1-2 minutes.

Pour into a bowl.

Use your favourite toppings.

Enjoy!

SUPER TIP: Try puffed quinoa and goji berries as a topping. It's delicious!
This is just one example of a recipe where you can use the Power Matcha Mix in, but there are many other delicious recipes that you can make. One of our favourites is our beloved Matcha Latte. Have you tried it? If matcha is not for you, here you can find our other superfood mixes. Get creative!
Products Used