Reduce Your Stress With This Turmeric Smoothie Bowl
Reduce Your Stress With This Turmeric Smoothie Bowl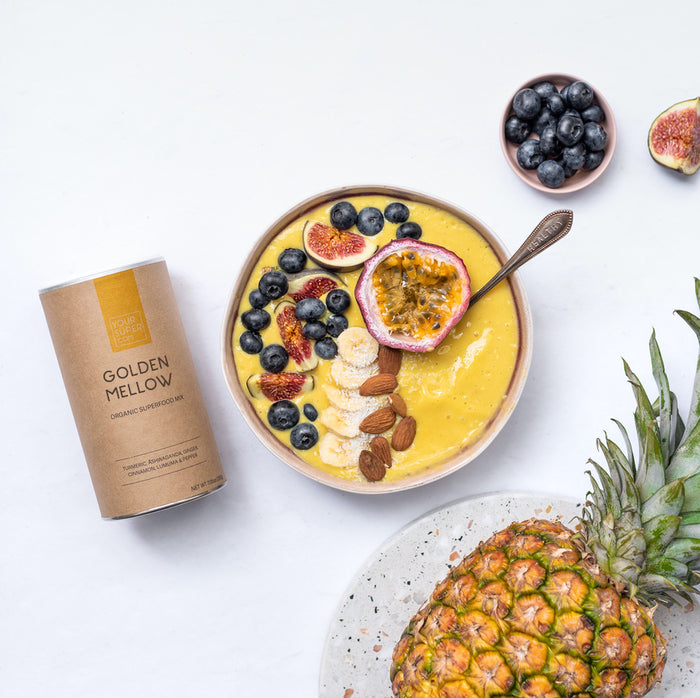 I'm sure we could all go for a tropical vacation right about now.
And while an island getaway may not be in your near future, this tropical smoothie bowl will transport you to paradise with every bite.
Frozen banana, mango, and coconut yogurt combine to make this refreshing treat. Not to mention we added our Golden Mellow mix, for a healthy dose of soothing superfoods.
This powerful blend of Ayurvedic herbs and adaptogens will help you unwind, de-stress and leave you feeling well-rested and rejuvenated. Think of it as a vacation for your mind! ;)
Are you ready to satisfy your hunger and reduce your stress? Let's get blending!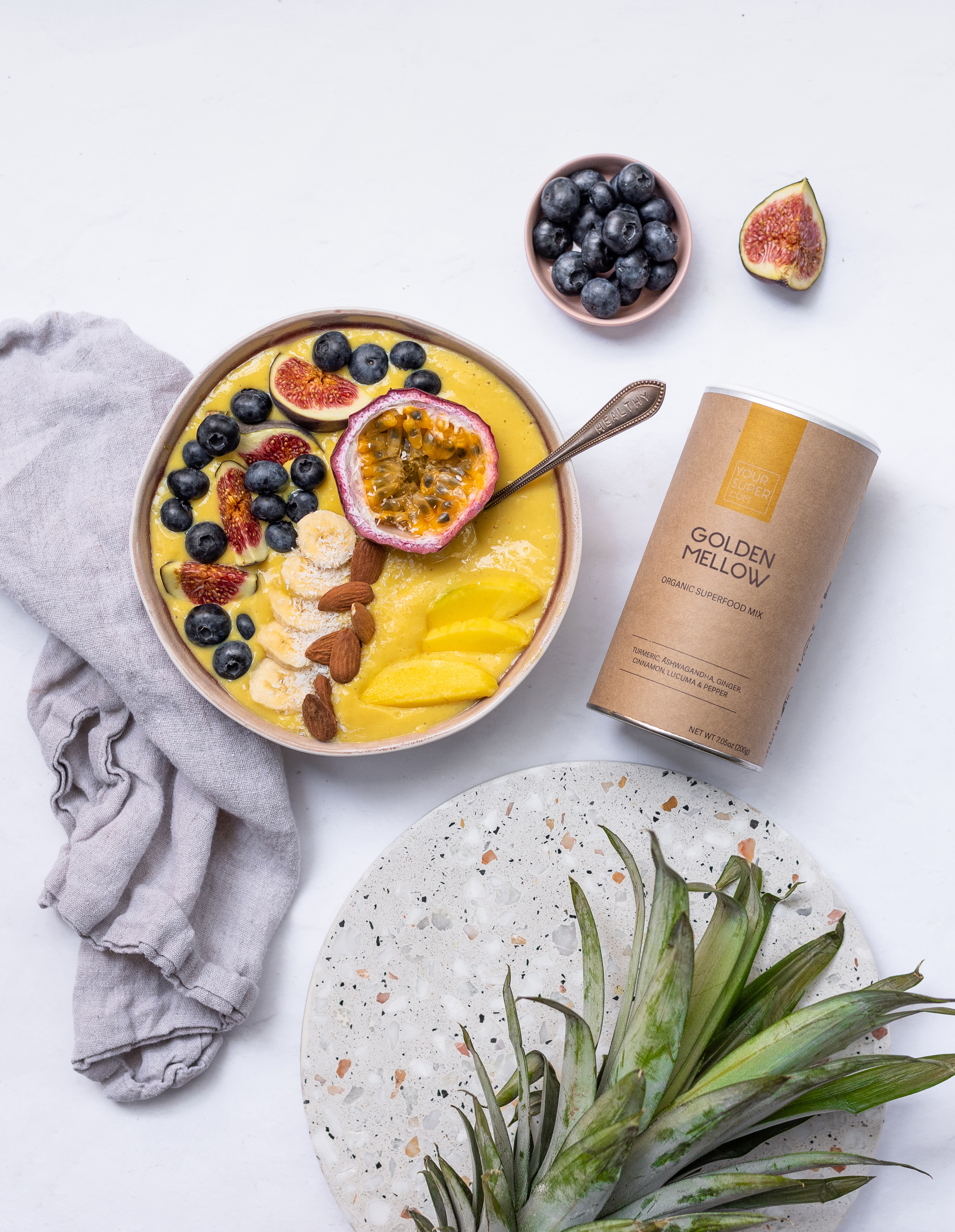 Tropical Turmeric Smoothie Bowl
The Recipe
Serves 1
Ingredients:
1 tsp Golden Mellow mix
1 frozen banana
200g frozen mango
125g coconut yogurt
125ml plant-based milk
toppings
Directions:
Place all of the ingredients in a high-speed blender and blend until smooth and creamy.
Pour into a bowl.
Add your toppings and enjoy!
Products Used