Filter Reviews
5.0 star rating

4.0 star rating

3.0 star rating

2.0 star rating

1.0 star rating
Synnøve S.
5.0 star rating
The best super products ever💚
Review by Synnøve S. on 18 Jul 2020
review stating The best super products ever💚
I love the taste, but first of all how the powders blend sooo smoothly into both smoothies and just cold rice milk (the magic mushroom+rice milk+ice cubes=so good in the sun!). My go to recipe most mornings is: blueberries, raspberries, mango, spinach, almond milk, some almonds and some hemp seeds + a spoon forever beautiful and one spoon super green. It gives me a great energy boost in the morning. And my cat is into it too🐈❤️ another favorite is banana, oat milk, almond butter, cold espresso (still not off coffee, working on it) and magic mushroom💛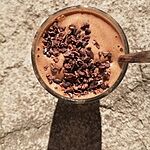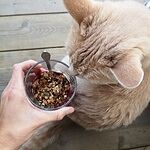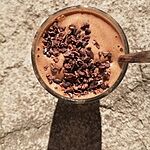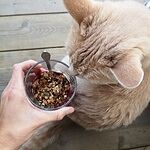 Comments by Store Owner on Review by Synnøve S. on 18 Jul 2020
Wow! Thank you ❤️ We're so happy to hear that!
Bianca S.
5.0 star rating
LOVE
Review by Bianca S. on 4 Sep 2020
review stating LOVE
I have tried so many different products in the past and they never tasted so great. They are all easy to use and taste great. I feel so much better as well. I add the super green to my smoothie in the morning and my forever beautiful in my acai bowl or even just have it with water. But... the mellow yellow is my all time love - I either have it cold with oat milk and ice, or warm in a tea before bed! LOVE LOVE LOVE. I have already recommended this product to friends and family.
Esmaralda W.
5.0 star rating
Fantastic!!!
Review by Esmaralda W. on 2 Sep 2020
review stating Fantastic!!!
I am very happy with this immunity Bundle..I also ordered Skinny Protein, Moon Balance👌 My favorite smoothie is two bananas, pine apple, mango, water with 1 ts forever beautifull, 1 ts super green, 1 ts skinny protein and 1 ts moon balance...It is an amazing and heavenly taste!! I recommand it!
High standard
Review by P.M. G. on 1 Sep 2020
review stating High standard
The combination of the ingredients in the mixes is the best! Very carefully selected! And ORGANIC is an absolute must, of course!
Abigail T.
5.0 star rating
Rescue remedies
Review by Abigail T. on 26 Aug 2020
review stating Rescue remedies
I was recently diagnosed with an autoimmune illness and have been struggling with chronic fatigue. Using these supplements daily has helped revitalise my energy. I also feel like my appetite is beginning to return, maybe because I'm experimenting in the kitchen again? I look forward to trying out new flavours and recipes during the day and enjoy having an oat milk mellow yellow latte in the evening which soothes and calms me.
Q: Is it possible to substitute the chocolate lover for the mellow yellow in this immunity bundle?
A: You can always buy the mixes individually!
Q: When do you drink these smoothies? Do you drink one of each every day?
A: You can drink the smoothies at any time! We recommend having 5 portions of superfoods everyday - this can a variety of mixes or just one mix of your choice. It's totally up to you!
Q: When taken as suggested, how long does the immunity bundle last?
A: The bundle should last you about a month.
Q: Can I replace my vitamins with the Super Green powder?
A: We do not always suggest using them as a supplement or in place of a vitamin, as the vitamin and mineral contents are lower than they would be in a supplement.
A: You can find the serving size of each mix through the scrolling images on the product page!