Use your unique discount code for 15% OFF: ZXPT15
Take your fitness (and health) to the next level with our high-quality plant protein powders.
Each mix contains 9g protein per 15g serving and only 5-6 organic ingredients (and without stevia or fillers), making them the cleanest plant protein powders you'll find.
Whether you want to increase your athletic performance or increase your metabolism, this bundle is an easy way to add high-quality protein to your daily routine.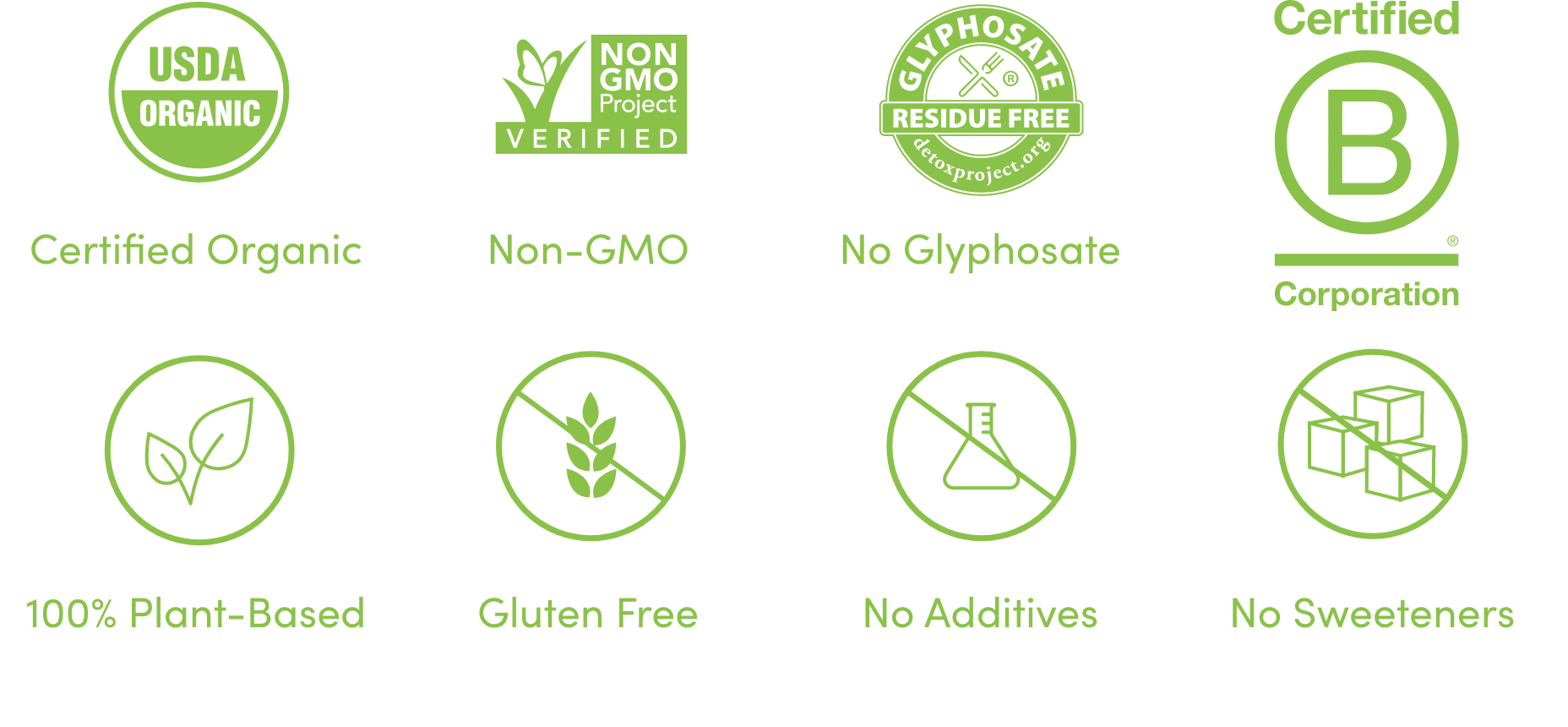 ⭐️⭐️⭐️⭐️⭐️
Average Rating of 4.8 out of 5 StarS
Unlike traditional protein powders that contain whey protein that leave you feeling bloated and gassy, our protein powders are made with easy-to-digest plant protein, like hemp, rice and pea!
But what really makes our plant protein powders, besides the fact that we don't add any stevia, fillers or anything artificial, are the health benefits:
Muscle Power: This protein powder is a great way to energize your workouts or your day.

Skinny Protein: A post-workout protein powder that keeps you feeling fuller longer & increases metabolism.

Chocolate Protein: A brain-boosting protein powder that can improve athletic performance and reduces sugar cravings.
WHAT'S INCLUDED:
✓ Muscle Power mix: For Energy
✓ Skinny Protein mix: For Healthy Weight
✓ Chocolate Protein mix: For Brain Health
✓ Powered By Plants e-book featuring 45+ recipes
✓ Fitness Guide — includes Kristel & Michael's 7-day workout schedule
✓ 22 oz white shaker bottle with detachable travel containers
YOUR BODY POWERED BY SUPER PLANTS
Feel and taste the difference when you fuel your body with plants! Made with only 5-6 organic ingredients — and without stevia or fillers — our trio of plant protein powders will make you feel good about what you're putting in your body!


Use: Add 2 tbsp (for 9g protein) or 4 tbsp (for 18g protein) to plant-based milk, oatmeal, smoothies and more! (The Protein Bundle includes over 40 recipes featuring our plant protein mixes!)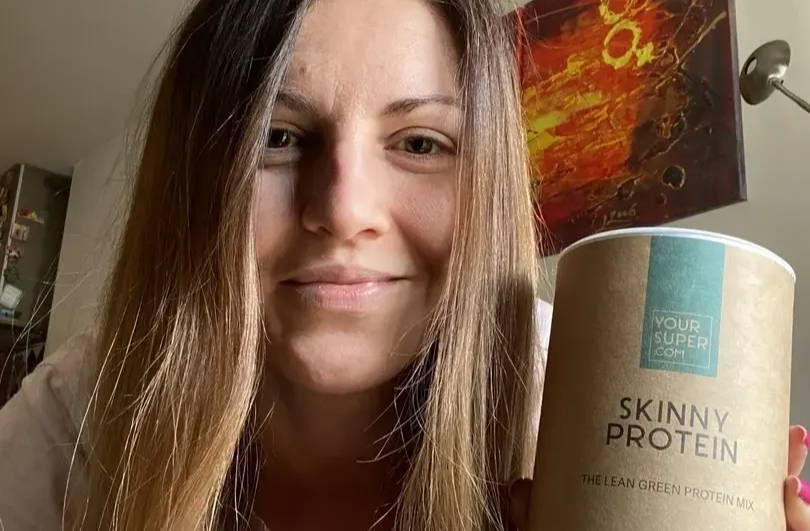 "I've been using this product for more than 2 weeks now and I'm really happy with it. When I was on the detox I was using it mostly in the morning and it keept me full for a really good time. Some days I've added it in my salad dressings for lunch. Not on detox anymore but I'm still using it in my morning smoothies :) I would definitly recommend thRead more about review stating I've been using this productis product as it serves its purpose and it tastes good! 🤗."
- Sanja P. Verified Buyer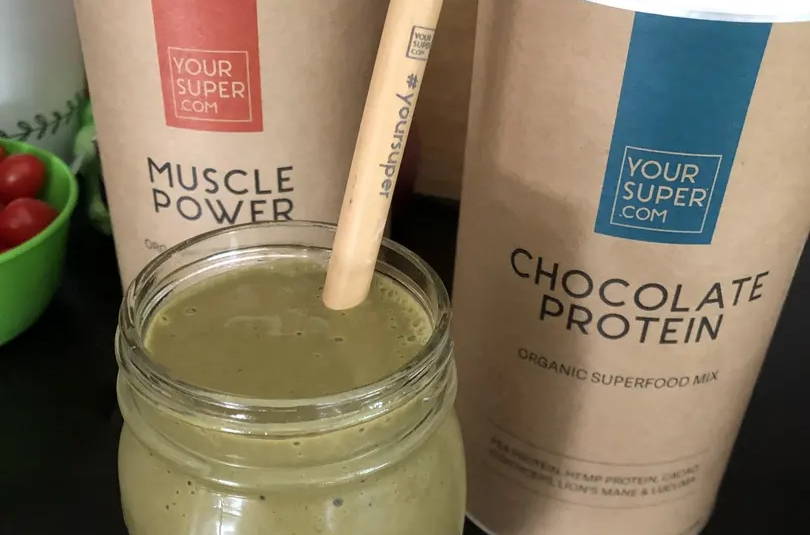 "Finally! I was reluctant to try these powders because most protein mixes have a weird and nasty fake sugar flavor and a chalky consistency. Not these products! I've been using the muscle power with the new chocolate protein in my morning smoothies and I love them! They taste fresh and bright! Thank you for making such high quality products. I will continueRead more about review stating Finally! to share Your Super with everyone I know!"
- Nicole M. Verified Buyer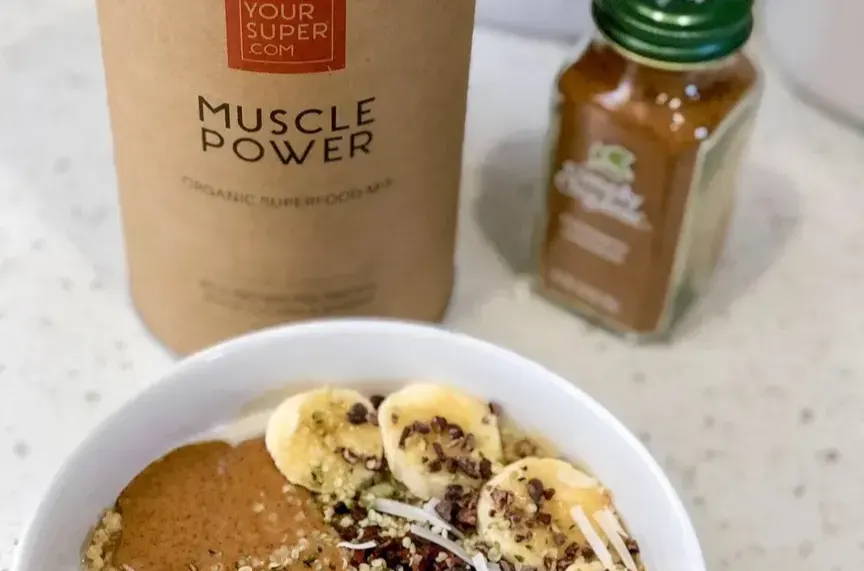 "Love this protein! I love that it's so versatile. I've used in many recipes like protein pancakes, cookies, oatmeal! It's amazing! Also love that there's not added sugar and honestly I don't miss it! The mix taste great and has a subtle banana flavor."
-Joselyn F. Verified Buyer
Are you trying to kick your coffee habit? Or maybe you want to drink less soda or energy drinks? Brew yourself a healthier morning routine with our Quit Coffee Bundle!

You'll also receive TWO e-books: our brand new 7-Day Coffee Detox e-book featuring a daily plan to help you create a healthier morning ritual and our Superfood Sips & Snacks e-book featuring our best superfood lattes.
Take your health into your own hands with the Ultimate Health Bundle!

This bundle features 8 functional superfood mixes designed with specific functions and benefits to improve your health.